Cheats & Secrets
Home
» Golden Sun
» Cheats & Secrets
Name additional characters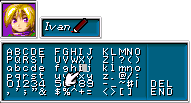 Description

When entering Isaac's name, pressing Select three times will allow you to change the names of Garet, Ivan and Mia in succession.
Return to the last Sanctum

Description

Before loading a save file, hold down the L (left shoulder), Start and Select buttons and press A to load the game. Keep them held until the game is fully loaded. Isaac will appear inside the last Sanctum visited. This function is disabled during certain key events; for example, the ship to Tolbi.
Treasure hunting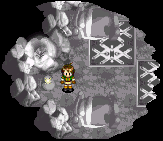 Description

Throughout the game, various items can be found by examining the many pots, crates, stoves etc. scattered across the world. There are literally hundreds of such objects to be found, but hidden items can be easily found by casting Reveal near a cluster of them. Any concealed items will show up as an occasional gold flash.